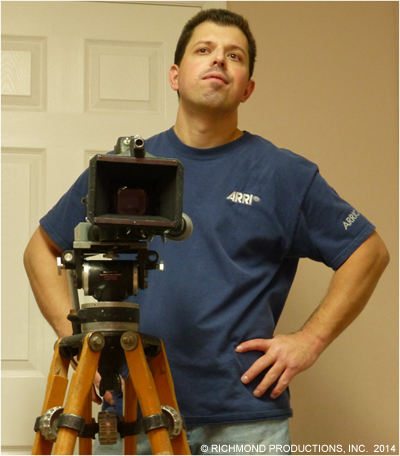 William DiPietra acquired his B.A. in Media Arts from Fordham
University (Lincoln Center) in 1998 and completed his M.A. in the
same discipline at Long Island University (Brooklyn) in 2013. William
has worked as an Emergency Medical Technician in Queens, NY
since 2005. He founded Richmond Productions, Inc. on June 7, 2007.

Richmond Productions, Inc. is a 16mm film production company located
in Howard Beach, NY. It features an Arriflex 16 S/B camera, a Steenbeck
ST-1901 flatbed editing table and a Final Cut Pro digital editing system.

The penultimate advocate of utilizing film as the medium to create art,
William DiPietra explains, "When people hear that I shoot film instead of
video, they look at me as if I have three heads. But there is a reason that
I shoot film. For me, the process is just as important as the end product, if
not more so. Film is much more organic. It goes through chemical processes,
just like us. And there is always an element of the unknown: it should come
out okay...but you never know."